FOR OUR LATEST PRESS RELEASE CLICK HERE.
---
Below is a selection of our press interviews and reviews. Click on the publication names to read the full articles.
---
Interview – TalkNRoll with HawKNLoad & The Captain
---
Listen back to the fun Radio interview we did for Curveballs on Phoenix FM on this link:
---
Check out some awesome music journalism from The Ringmaster Review. We really enjoyed what he had to say about our music, so make sure you have a read.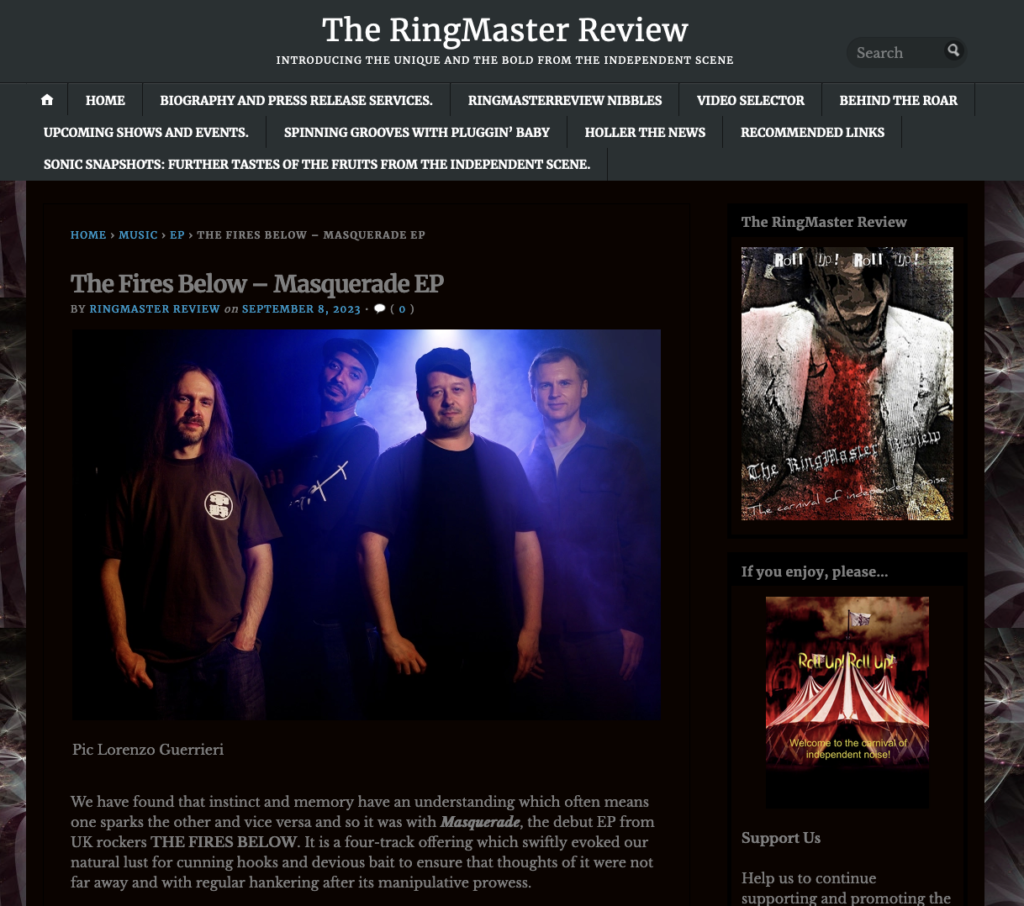 ---
9/10 score from Novacaine who wrote some cool words about the band and our EP 'Masquerade'.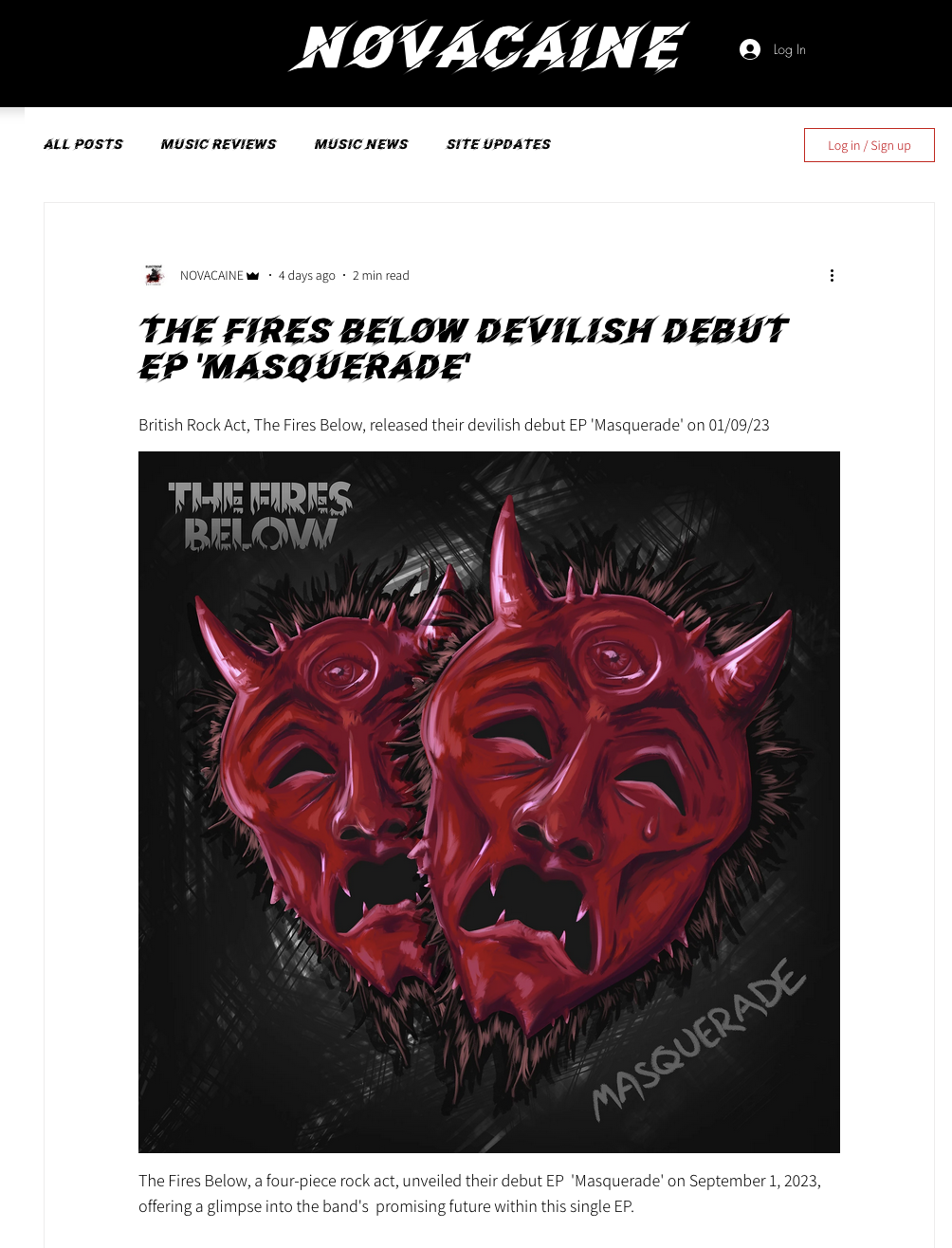 ---
A great review and 8/10 our EP from Emerging Rock Bands Magazine:

---
Powerplay Rock & Metal Magazine gave us a great 8/10 review: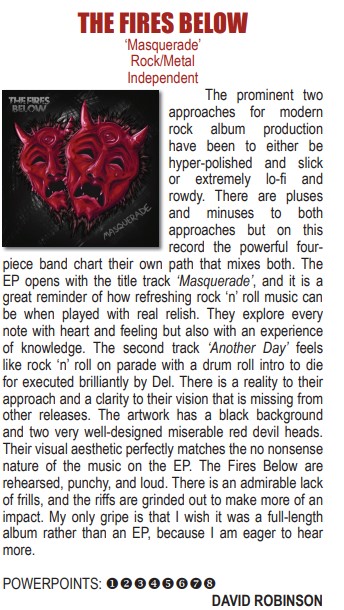 ---
Check out our recent interview for Vents Magazine on the following link:
https://ventsmagazine.com/2023/06/21/interview-the-fires-below/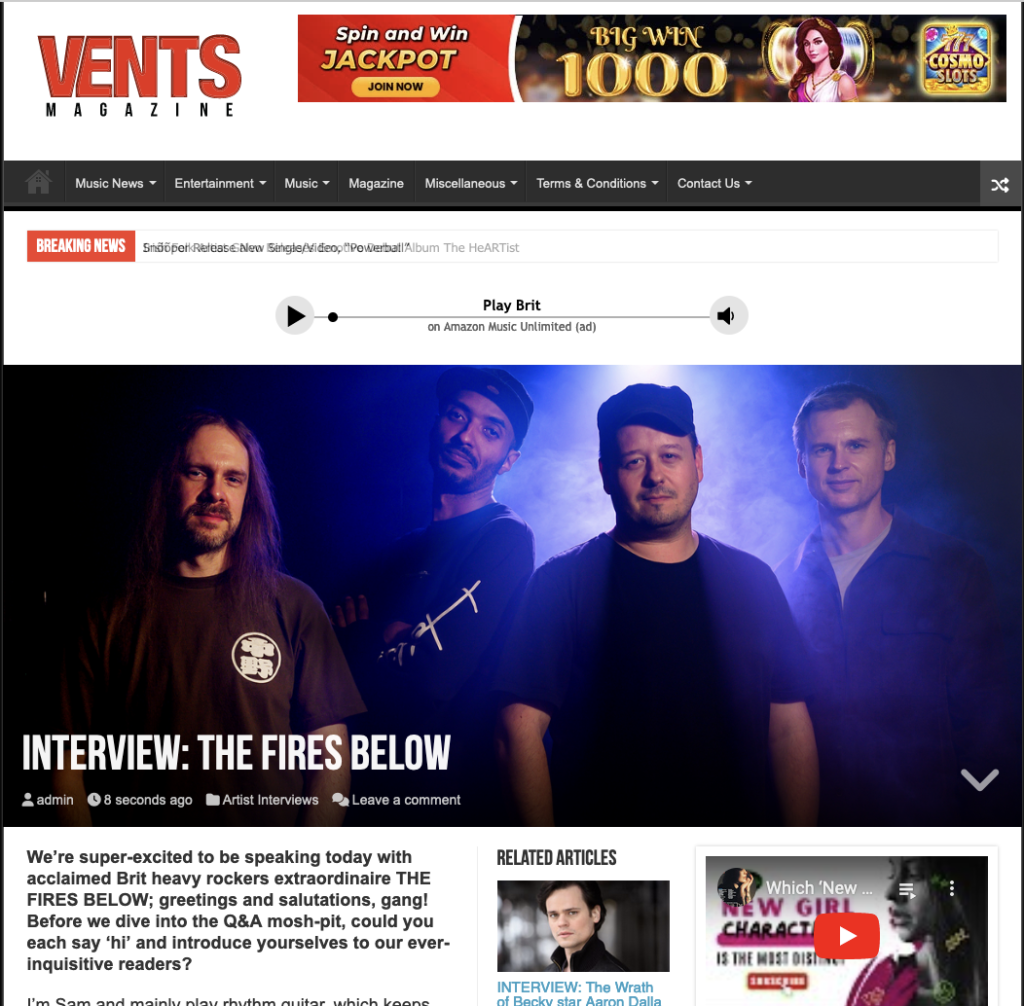 ---
We got the Number 1 Single fo 'So it Goes'. on the Steamhouse Rock Nights Rock Show on The Crew Rock Radio.
---
Read this really fun interview by The Razor's Edge which imagines us on a stranded on Devil's Island.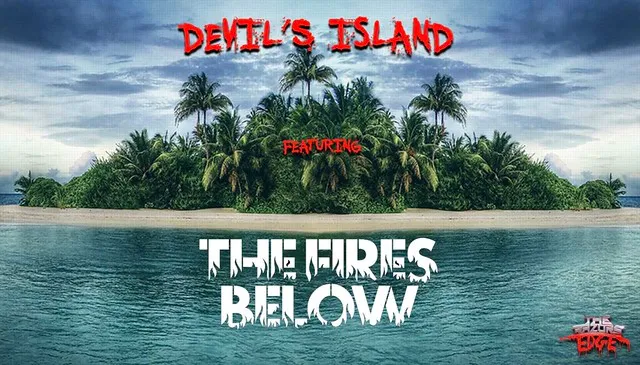 ---
Check out what Rambling Man's Review was for our EP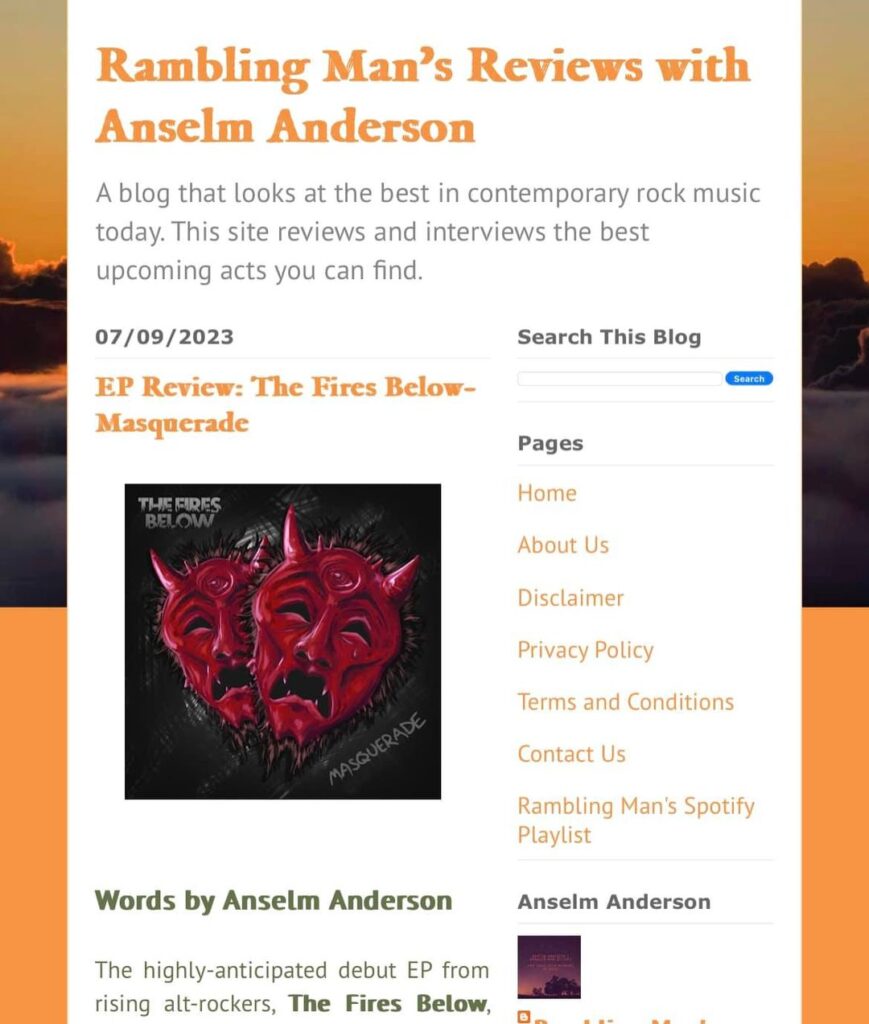 ---
Back Seat Mafia shared news of our EP and music video.
---
From the Strait. The Rundown – June 28, 2023. Get your new music fix with these brand spankin' new tunes from all over the world: https://fromthestrait.com
---
Many thanks to Punktastic for featuring us in The Pickup: https://thepickup.punktastic.com
---
Muchas gracias Global-Pop.Magazine: https://www.global-pop-magazine.com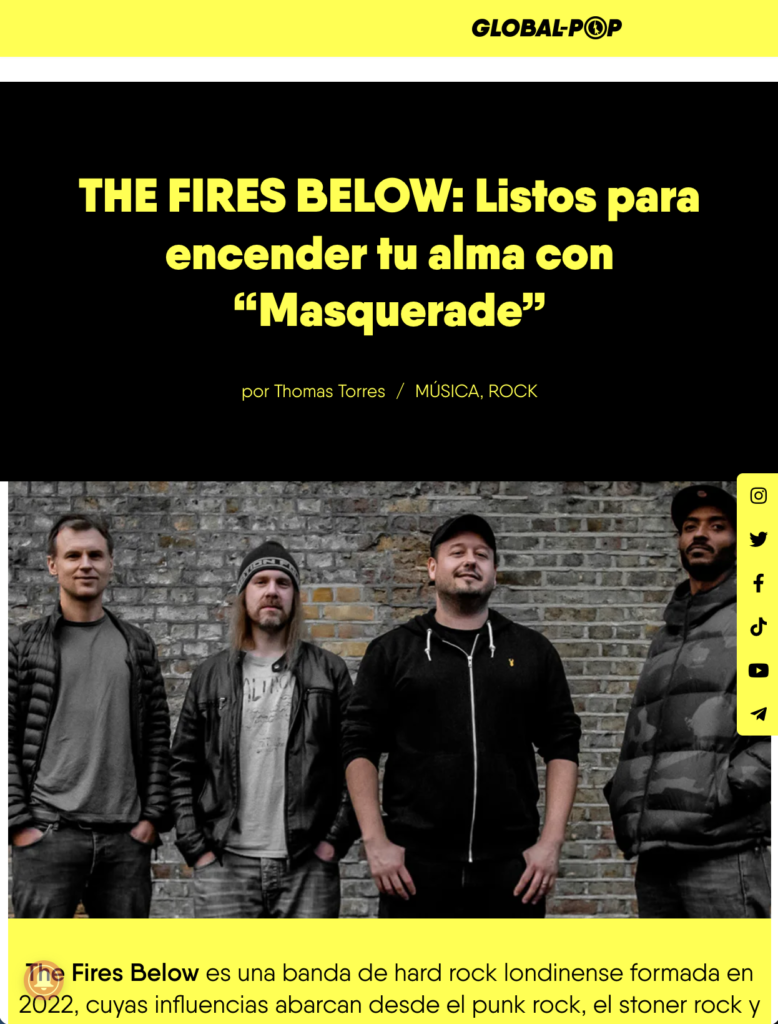 ---
RMAS shared our music on their website: https://rmas.mx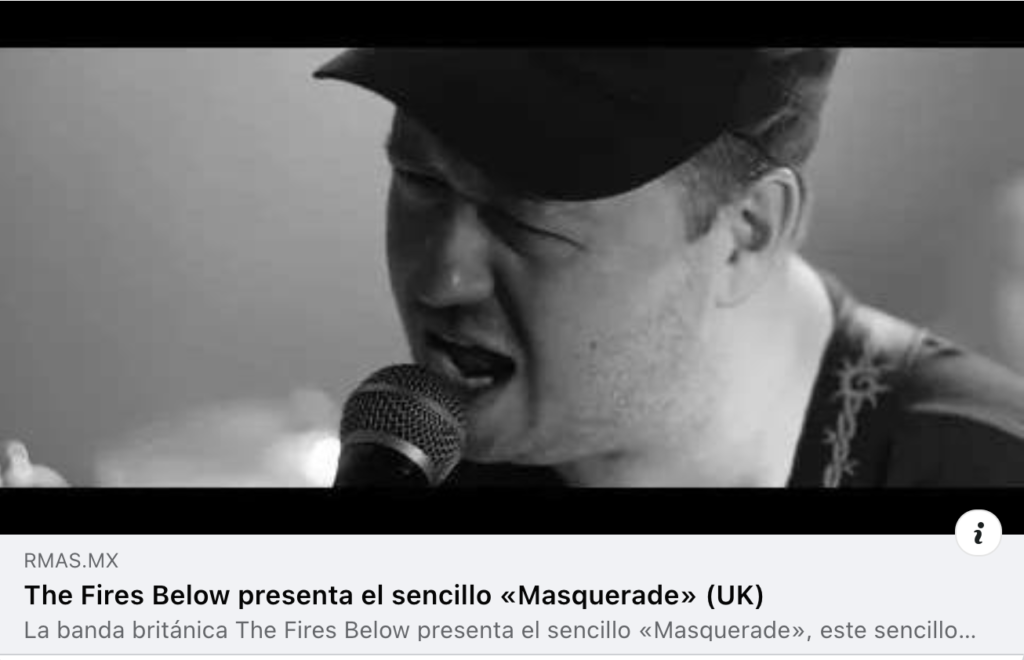 ---
Read the write-up Mad About Rock did on us: https://www.madaboutrock.co.uk/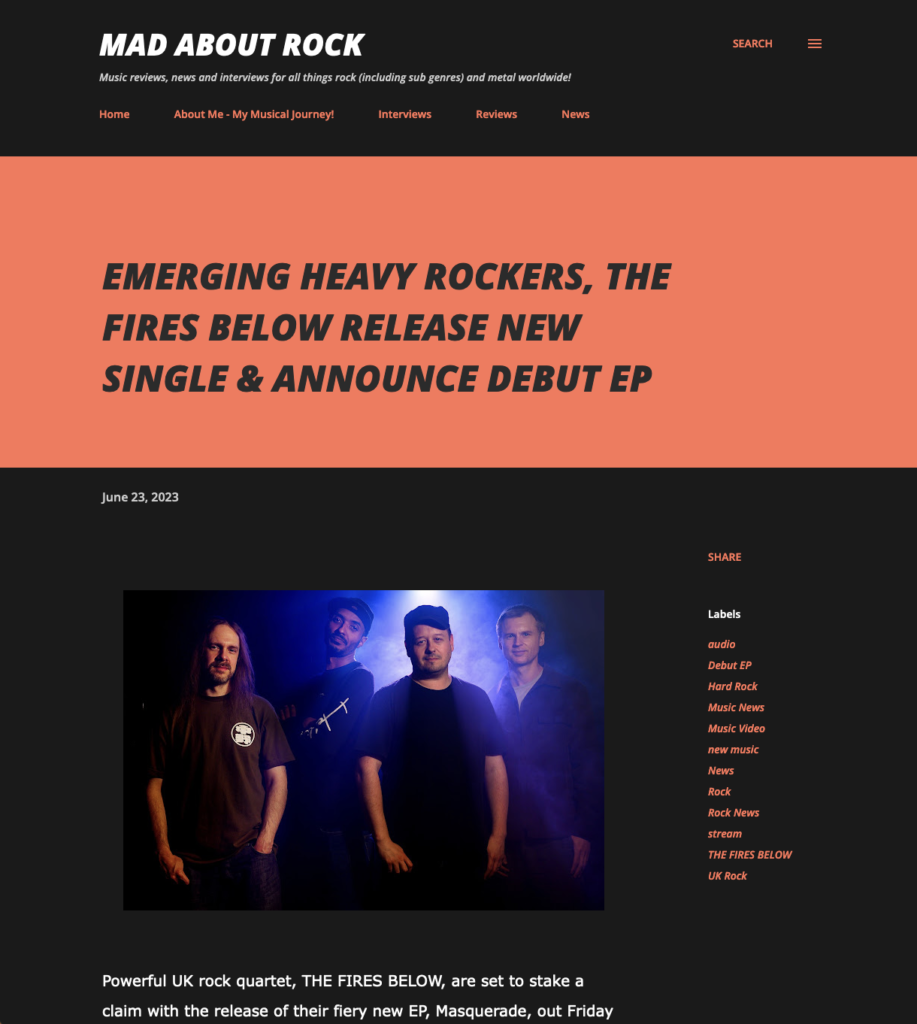 ---
Underground N' Proud included us on their popular playlist and shared our video: https://undergroundnproud.com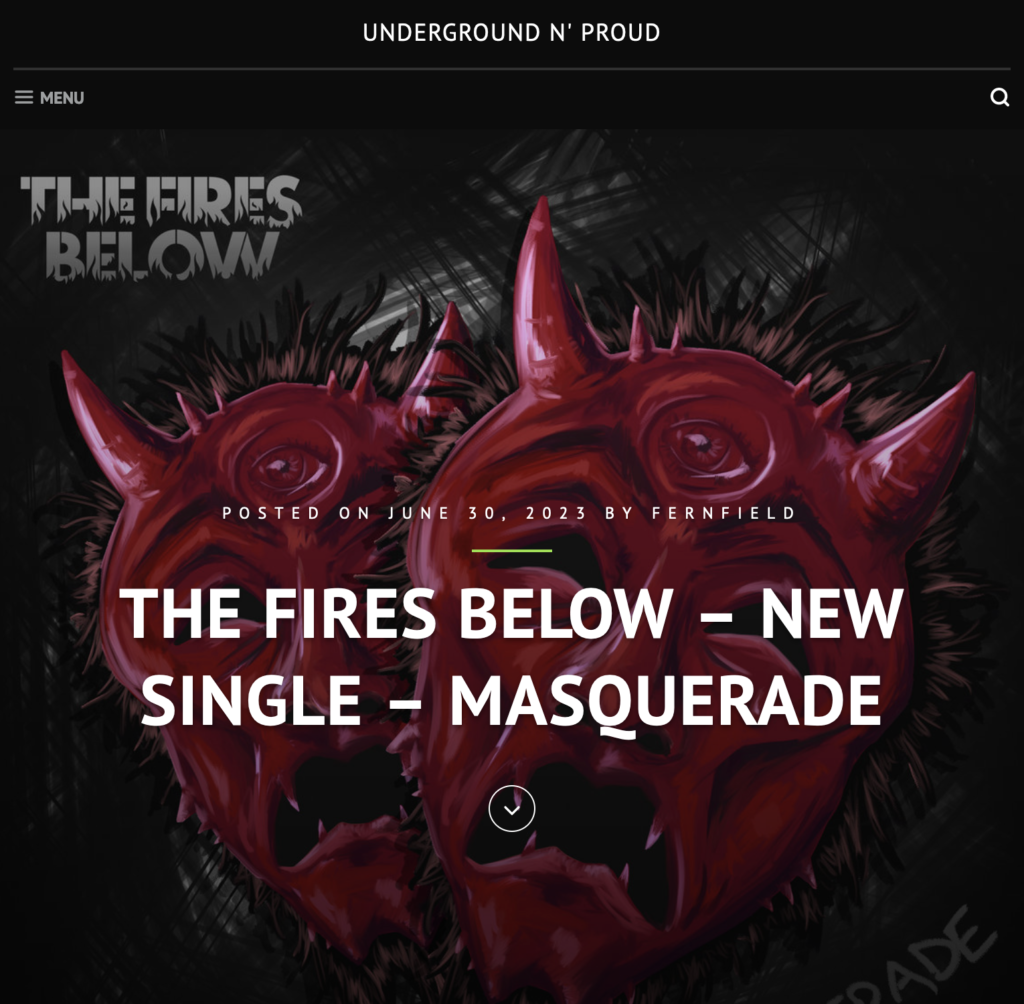 ---
Roadie Music kindly shared our video with some kind words: https://roadie-music.com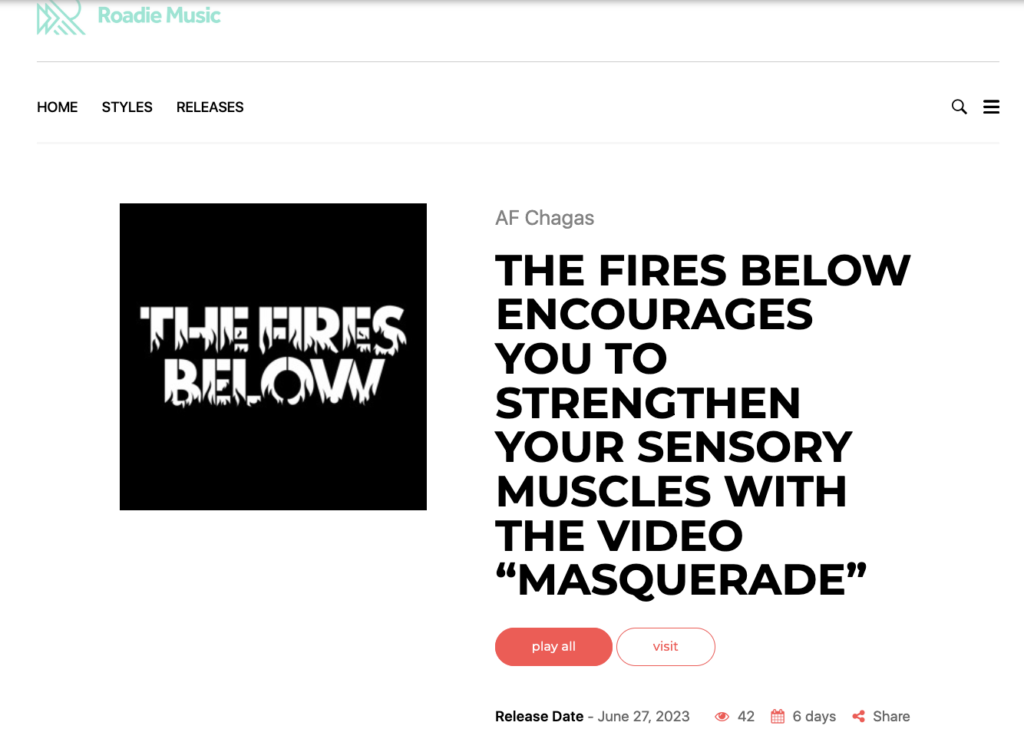 ---
'Normality'
A song with a lot of groove, to earn a place among your favourite artists… We're talking about Normality, a track that holds nothing back and where hard rock takes centre stage and is in charge of setting your player with its energetic melodies." – ZoneNights.
"Normality is an intense composition, with phenomenal weight and that brings a perfect rhythm, well-executed and with powerful and striking vocal lines, in addition to the production of an excellent video clip to promote this incredible work." – Roadie Music
"an energetic heavy rock proposal." – R más
"This is one of those bands that when we listen to it we like it, from the beginning they show their rudeness in their music and powerful voice, it is of that rock that the bands hardly explore today, their riffs are very powerful and together they sound very good, all the time they keep you hype up with a song that lasts 3:00 intense minutes, we definitely want to hear more from this band from London." – RockEar
"The sound is great and the guitars are really heavy, punchy and inspired. The song sounds to me like an American 80s punk but with a modern sound. Really, really interesting and I'm sure the song will get stuck in your head for a while." – Given To Rock
"Musically, there's a high dial of punk rock energy that emanates from each power chord as well as the use of stop-time which allows the lyrics and vocals to really pop. The message comes through very clearly as the band uses some pop sensibilities to aim for a sense of clarity. Fully charged and ready to rumble, this is a song (and a band) that is ready to make big moves." – Alchemical Records
'Out to Destroy'
"Big rock, brutal, heavy, with drums that beat, and guitars that drool! It's the English group The Fires Below who, bubbling with contemporary pangs of our time, decided to let themselves explode on their second single, "Out to Destroy"! – Djolo
"Merging elements of Hard, Heavy and Alternative Rock, they manage to deliver a vigorous song, which stands out for the great energy it transmits, weight and good vocals." – Roadie Metal
"Here we have an explosive combination of weight and attitude, a band that started its journey in 2022 but already has a great kick start! With a sound that can be analyzed as an Alternative Metal, full of attitude and musicality, what we heard in the song Out to Destroy, made us very curious to follow the journey of this band. We believe they have a good journey ahead of them and I believe you should check them out and follow the band!!" – MetalJunkbox
"A high-energy track with attention-grabbing vocals and no-nonsense riffs." – From The Straight
"They continue their musical exploration of hard rock, with which they also make clear their boundless energy, in this single the power of Vocal performance works with the energetic guitar riffs, this relationship results in a dynamic track that captures attention throughout." – R más