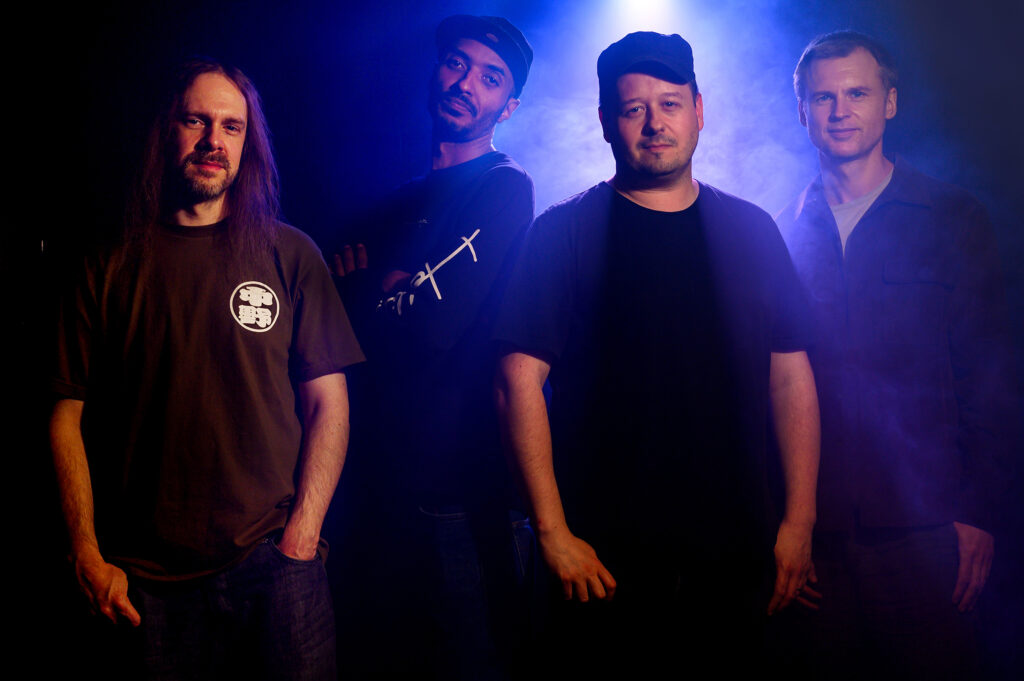 THE FIRES BELOW are an explosive heavy rock band from London, UK. Forged in the hellfires of 2022 their monstrous music spawned during the great plague of modern times. Their colossal heavy sound and intense musical energy will ignite that little mosh demon within your soul. Merging irresistible hooks and thundering guitars, bass and drums the band set to melt your brain and leave you wanting more.
The band's lineup consists of Smithy (Vocal, Guitar), Del (Drums), Si (Bass Guitar) & Sam (Guitar), each bringing their own musical experiences and distinct style to the table. Together, they aim to create music that is both exhilarating, thought-provoking and unforgettable.
The band started as a lockdown project by frontman Smithy, using the downtime during the pandemic for songwriting. Their music collaboration began remotely but soon after covid restrictions were lifted, all four members came together in West London to unleash their new rock fury. And by last year, the heavy rockers were poised to unleash their wall of sound to the masses.
High-octane live performances followed, along with the release of their singles 'Normality' and 'Out to Destroy'. Both songs picked up strong traction and with the build on, THE FIRES BELOW headed to the studio to commence work on their debut EP, 'Masquerade'.
The heavy UK rock quartet have recently released their fiery new EP, 'Masquerade', loaded with four killer cuts that twist and contort, pounding your ears into submission. Vocalist and Guitarist Smithy remarks about the creation of the release: 
"A lot of hard work has gone into our first EP. The recording process was fun, inspiring, and exciting to hear everything come together. There is a lot of energy, pain and anger in our music about the state of the world today that we think everyone can relate to it."
With a flow of material planned for the coming year, as well as a series of profile live shows, 2024 is lined up to be the band's big year.
Stay tuned to this website for updates on the band's latest releases, upcoming tours, and exclusive behind-the-scenes content. Join The Fires Below on their musical journey and experience the explosive raw power of their music. Get ready to be consumed by the flames of The Fires Below!
Follow Us: